Porsche 911 SC 1983-1985

The unmistakable, unique character actor among the sports cars in the world, was launched in 1963 as a 901.

The Porsche 911 was designed by "Butzi" Porsche and Erwin Komenda, and the unquestioned pope of engines of the 60s/70s/80s, Hans Mezger, created this air-cooled, dry-sump-lubricated six-cylinder with the absolutely distinctive sound. The 911 sawmill.

This success story lasted for a total of 35 years until 1998, when the 911/993 was finally replaced by the 996 "wasserboxer".

How did "to-drive-a-Porsche" define itself?
First, "A Porsche must shoot" (Ferry Porsche). This was the 911 from birth.
Secondly, "Everything else becomes smaller in the rearview mirror" (this corresponds to my own experience at that time).

People, remember the good old days when 99% of the highway users quite obviously and automatically released the left lane whensoever a 911 appeared in the rearview mirror.
THAT was passing prestige!

Anno 1983 Porsche finally offered the 911 as a convertible. Because of the fact that body reinforcements from the targa base were not necessary anymore, the wish arose to convert also older targas into convertibles according to this newly changed spirit of the time.

This was followed by a small boom of conversions, which at that time we took part in with 12 to 14 Porsches and many more re-manufactured convertible tops. 911-convertibles with a year of production before '83 rank for sure among this category.

Most of the "modifiers" (they are not "cutters", because according to the documents the targa already has the "construction type: open") have done their job well, especially since it was not so difficult.
---
Product Portfolio
You want to buy some German engineered awesomeness, but you're not from the United States or Canada? Feel free to contact us, too.
---
Issues & Improvements
---
"993-Style" Headliner / ONLY by CK-Cabrio
The "993-Style" convertible top can also be combined with an adapted headliner of the 993 model, which almost completely covers the frame and creates a true coupé atmosphere.

The headliner material comes from the Bentley GTC (it's not written on it) or from the late 993 - which is almost identical with the Bentley quality (no wonder, it is the same manufacturer).

Really world-class in look and feel!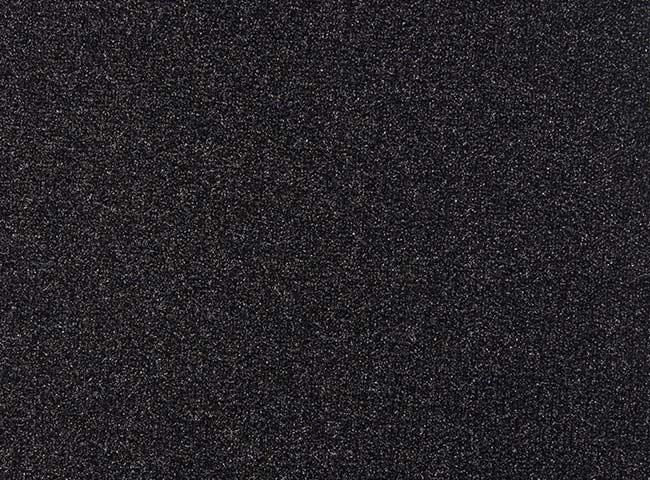 ---
The additional cost is $ 689.00 for an equipment with a headliner, which deserves this designation - and is basically a Porsche part = facelift from the 993 type.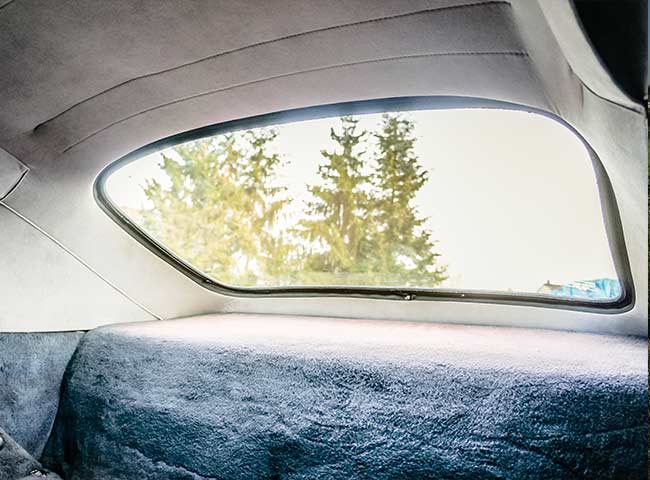 ---
Special Deal / "993-Style" Bundle
To make it particularly attractive, we have put together a special "993-Style" bundle:
Soft top and headliner (original anthracite or other colors!) both in "993-Style" for $ 1,379.00.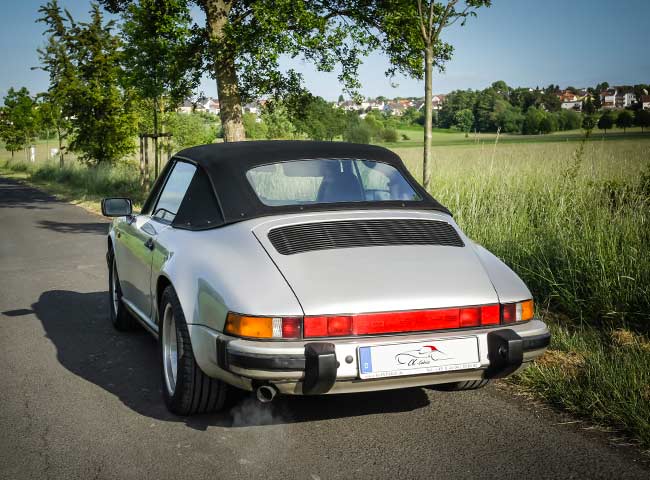 ---
Experiences and Impressions of the Porsche 911 SC soft top installation
The assembly of a 911 SC softtop is much more complex and time-consuming than it may seem at first glance. It takes us approximately 8 - 9 hours to get it done.
Hi. How can we help?

---
1

Ask us

---
2

We support you
Browse common questions
Something is missing? What's on your heart? Feel free to ask us anything you want. Yeah, anything! We want you to participate in our Solution Center. Why? Your questions may also help other curious and like-minded people. It's that simple.
Ask us anything you want to know about the Porsche 911 SC
If you even want to help the community, just get involved by clicking "YES" for publishing your question here on our Solution Center for the 911 SC. Your question will be published together with our answer.
We and the community will appreciate this!