Ferrari 360 Spider 2000-2005
A "rocket on wheels"! Even while standing, the Ferrari looks at least as fast as it actually is.
The driver however shouldn't be much taller than 6 feet, at least for driving.
But in case you are, you can still buy it and integrate it as a special piece of art into a relatively large living room.
It also creates an atmosphere such as a DALI on the wall. And compared to a DALI, the Ferrari is a bargain!

The sound of the engine:
Here they are, the trumpets of Jericho of the Modern Era! Il voce da Commendatore!
---
Product Portfolio
Attention! DISCLAIMER
We are not responsible for any damages caused by inproper handling or/and installation of our soft tops. Please contact us before ordering! We will be happy to assist you!
You want to buy some German engineered awesomeness, but you're not from the United States or Canada? Feel free to contact us, too.
---
Issues & Improvements
Issue 1# / sharp bend behind b-pillar
The original Ferrari top produces a sharp bend about eight inches behind the B-pillar, right down to the fender - unnecessarily because of a small detail execution.
Improvement 1#
We have made a small modification that cannot be seen from the outside. Due to this improvement the problem doesn't occur with the CK-Cabrio Original Line convertible top.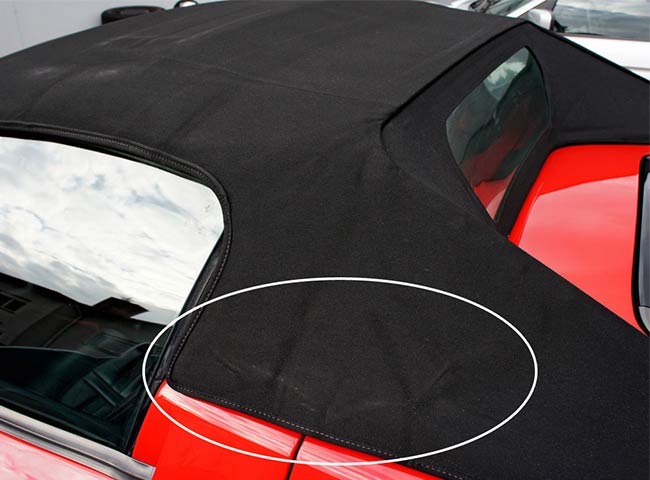 ---
Issue 2# / elastic band failure
The folding of the middle roof bow contains another weakness. Elastic bands - sewn onto the top cloth and attached to the linkage - assure the folding of the roof bow. However, if the elastic wears out, the bow rotates incompletely or not at all during folding. The side part of the top cloth is then squeezed in two places which leaves holes. The headliner is affected, as well. As a countermeasure, the owner can only intervene manually - until the decision is made to replace the top cloth. If it has already been damaged, there's no other solution anyway. We have also seen tilted, jammed or bent bows. Luckily, all of them could be straightened again when being removed.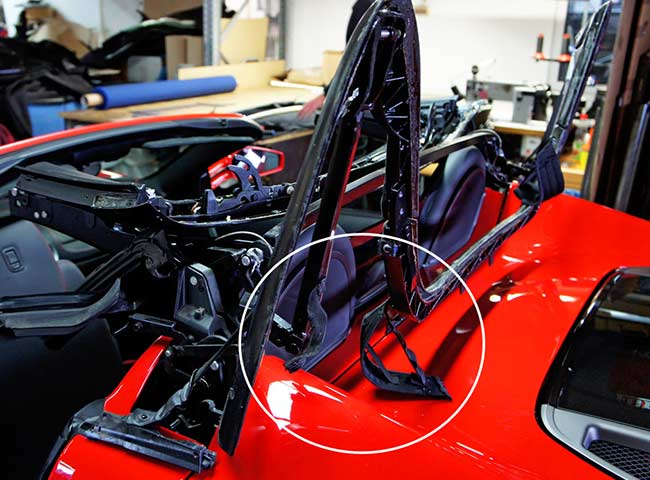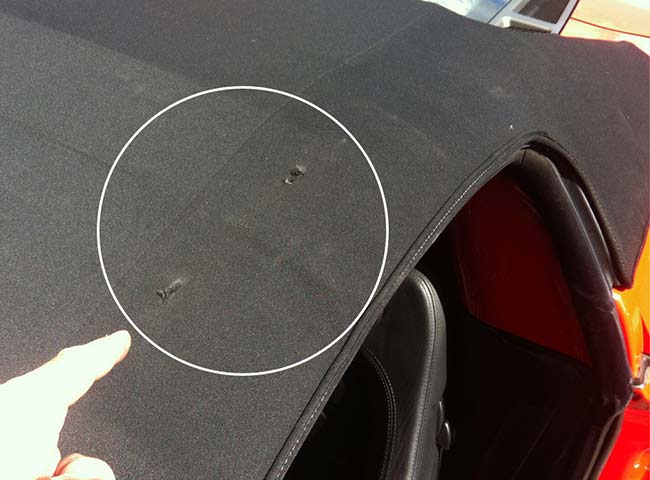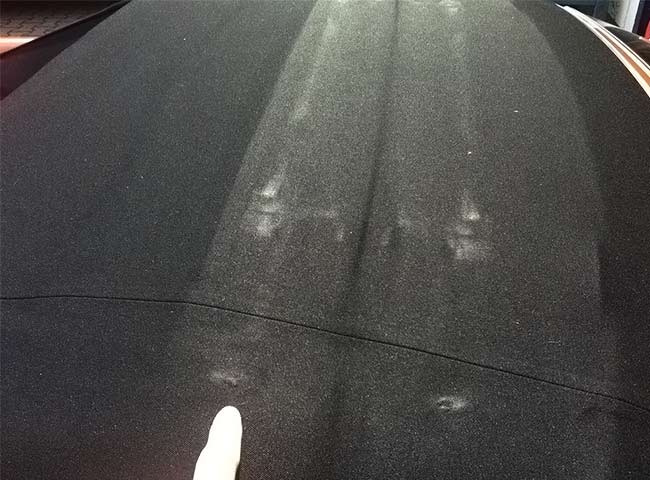 Improvement 2#
For the CK-Cabrio Original Line we use high qualitiy elastic bands that are stronger and especially durable and robust.
---
Experiences and Impressions of the 360 Spider soft top installation
Mounting this top is challenging. Everything on this car is tight. Be aware! The setting and function of the frame must be 100% correct. Otherwise damages on the new soft top may occur.
Hi. How can we help?

---
1

Ask us

---
2

We support you
Browse common questions
Something is missing? What's on your heart? Feel free to ask us anything you want. Yeah, anything! We want you to participate in our Solution Center. Why? Your questions may also help other curious and like-minded people. It's that simple.
Ask us anything you want to know about the Spider
If you even want to help the community, just get involved by clicking "YES" for publishing your question here on our Solution Center for the Spider. Your question will be published together with our answer.
We and the community will appreciate this!